This post by Caroline Delbert which was taken from Stacker, looks at remote work. To learn more about how CEOs are approaching remote work, ErgoTune sourced quotes from company heads across industries about remote work and its future. While some CEOs feel the office is an irreplaceable setting for creativity, others feel the pandemic has forever altered how we work—in a good way.
20 Quotes from Notable CEOs About Remote Work
The global COVID-19 pandemic has had a dramatic stanching effect on the world's economies, and perhaps even more dramatically on its workforce.
As vaccination rates climbed in the U.S., companies recalibrated their work-from-home policies. Some switched to 100% remote teams, others have tried a hybrid approach, and still others have told workers to return to the office full-time. The rise of delta variant COVID-19 cases are complicating how work will look in the future, too. Employees at Apple may now work from home just two days a week; an internal letter at the company shows many workers find that work-from-home policy insufficient and would prefer "greater flexibility." It was the second such petition filed in two months at the tech company.
Unilever is testing out a more progressive approach, with an announcement in January 2021 that workers will be called to the office only occasionally for social purposes. On the employee side, many workers prefer this new normal to the status quo: 64% of professional would take a permanent work-from-home setup over a $30,000 raise, according to a May 2021 survey from professional network Blind.
To learn more about how CEOs are approaching remote work, ErgoTune sourced quotes from company heads across industries about remote work and its future. While some CEOs feel the office is an irreplaceable setting for creativity, others feel the pandemic has forever altered how we work for the better.
Which CEOs have good things to say about their workforces' pivots to remote work, and which are a little more shy about the remote-working trend? Take a look, from Apple all the way to Viacom.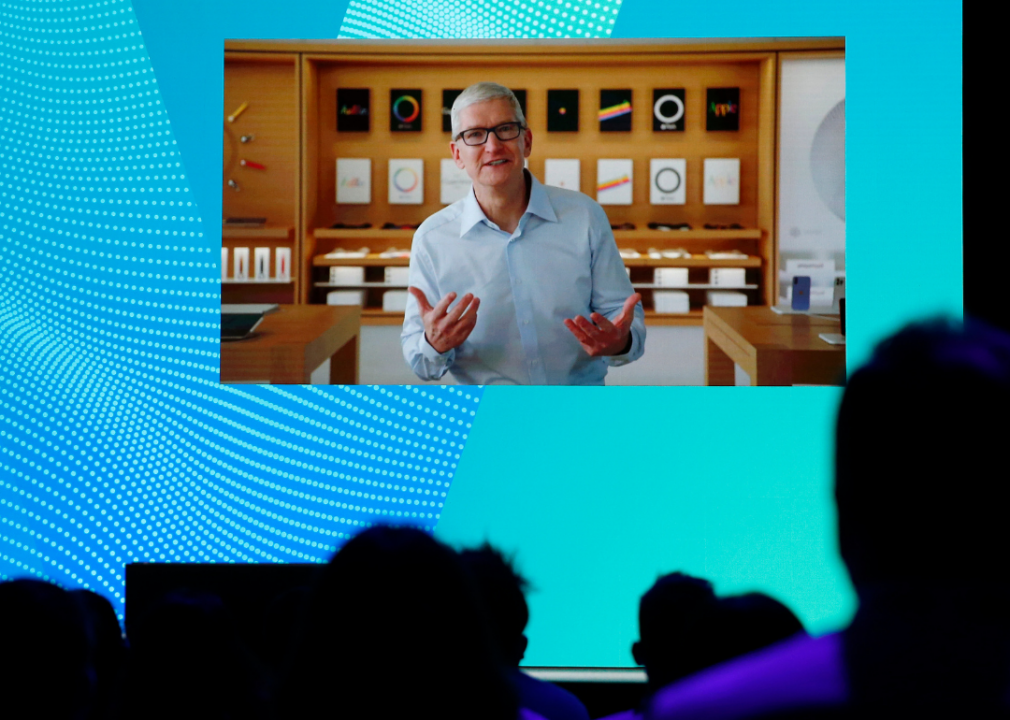 Chesnot // Getty Images
Tim Cook (Apple)
"For all that we've been able to achieve while many of us have been separated, the truth is that there has been something essential missing from this past year: each other," Tim Cook said in a June email to staff. "Video conference calling has narrowed the distance between us, to be sure, but there are things it simply cannot replicate."
Apple has enacted a policy where employees work from the office Monday, Tuesday, and Thursday, with the option to work Wednesdays and Fridays from home. They may also take up to two weeks of further remote time.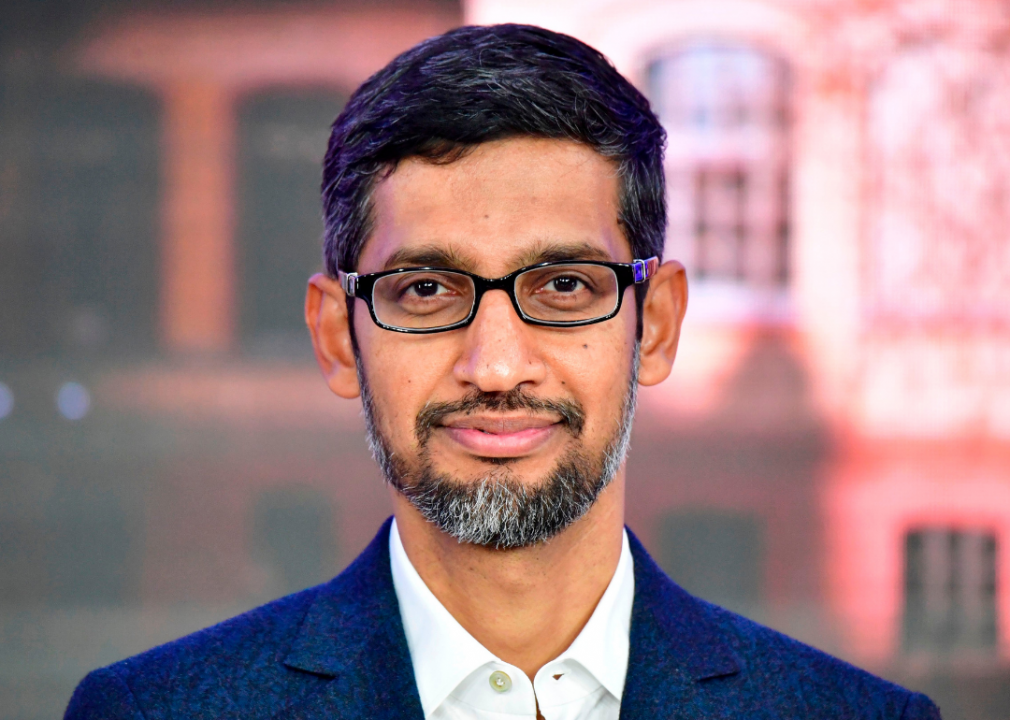 TOBIAS SCHWARZ/AFP via Getty Images
Sundar Pichai (Alphabet/Google)
"We'll move to a hybrid work week where most Googlers spend approximately three days in the office and two days wherever they work best," CEO Sundar Pichai wrote in a May statement. Pichai further explained that Google will support the creation of new, remote roles—or transitioning some existing roles to 100% remote.
The company will also seek to make more office locations available to workers who live outside the Bay Area. Google announced to staff Aug. 3 that 85% of work-from-home requests from employees had been granted.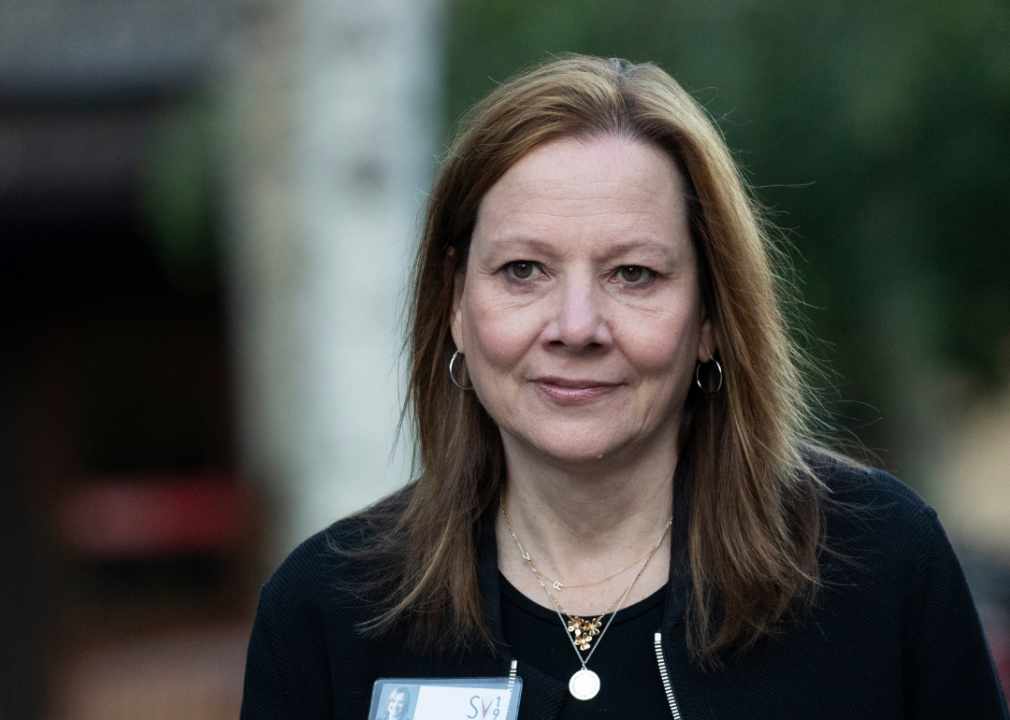 Drew Angerer // Getty Images
Mary Barra (GM)
"The learnings and successes of the last year led us to introduce how we will manage the future of work at GM, called 'Work Appropriately,'" GM CEO Mary Barra wrote of remote work in April. "This means that where the work permits, employees have the flexibility to work where they can have the greatest impact on achieving our goals. We're already adapting our recruitment efforts to include hiring positions that are designated specifically as remote."
In response to ballooning casecounts around the country, GM announced Aug. 3 it would cap office capacity at 50% in nonmanufacturing locations, all but ensuring the vast majority of office workers will continue working from home as they have been for more than a year.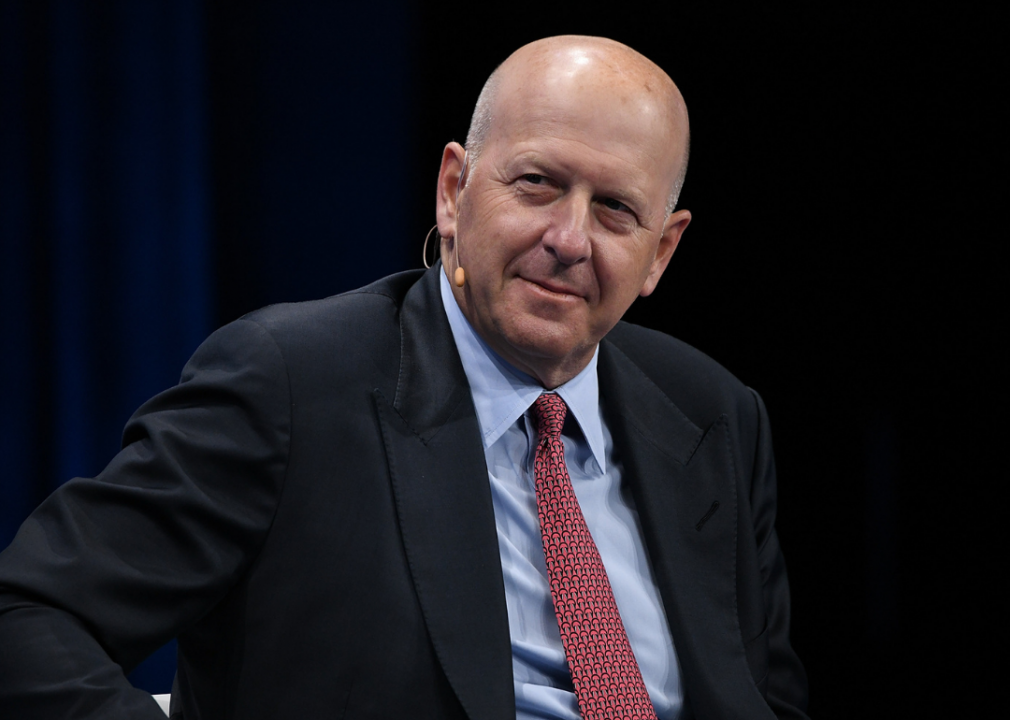 Michael Kovac // Getty Images
David Solomon (Goldman Sachs)
"When you go through something like this, it forces you to ask questions and think about things differently," Goldman Sachs CEO David Solomon said in an April 2020 interview on CNBC's "Squawk on the Street." "[Video conferencing technology] will make us more comfortable in providing more flexibility to employees, which, by the way, makes this a more attractive place for people to work." At the time of Solomon's statement, Goldman Sachs already had 98% of workers moved to remote work.
By February 2021 Solomon pivoted, characterizing work-from-home culture as an "aberration" rather than the "new normal." His updated statements, made at a conference, included claims that working from home doesn't sit well with the Goldman Sachs culture. The company, along with JPMorgan Chase & Co., have pushed for a return to 100% in-person work even as competitors such as Citigroup Inc. promote a more lenient model in the hopes of luring new talent.
Goldman Sachs called almost all its New York employees back to the office June 21. While Solomon pushed back on working from home in the beginning of 2021, the company reported about $7 billion in profits and $18 billion in overall revenue during the first quarter of 2021 when many employees were still remote. During the second quarter, profits were at $5.5 billion and net revenue was down to about $15 billion. While there are several reasons for a loss in revenue, bringing employees back into the office did not increase earnings quarter-over-quarter.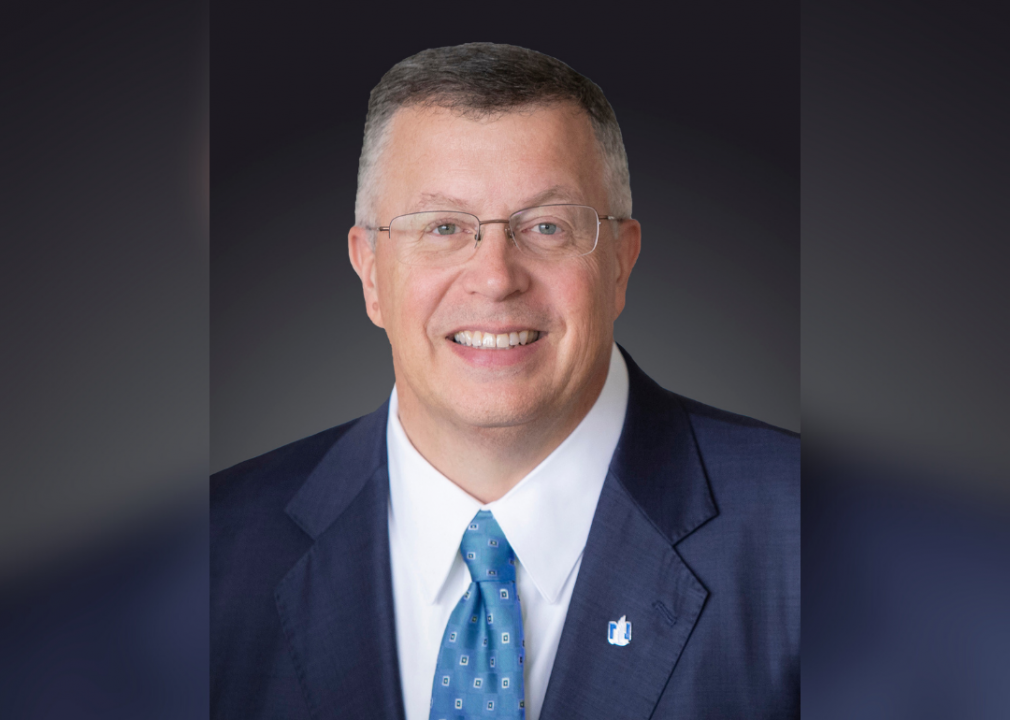 Courtesy of Nationwide
Kirt Walker (Nationwide)
In April 2020, Nationwide announced it would be moving to a permanent hybrid working model. The company proceeded to close several regional offices altogether in favor of going fully remote.
CEO Kirt Walker told NPR in June of 2020 that employee response was "Overwhelming—hundreds of emails and cards and letters and phone calls—thank you for doing this. So I think we got it right. As a private company, we've elected not to share what the savings are. But they're significant."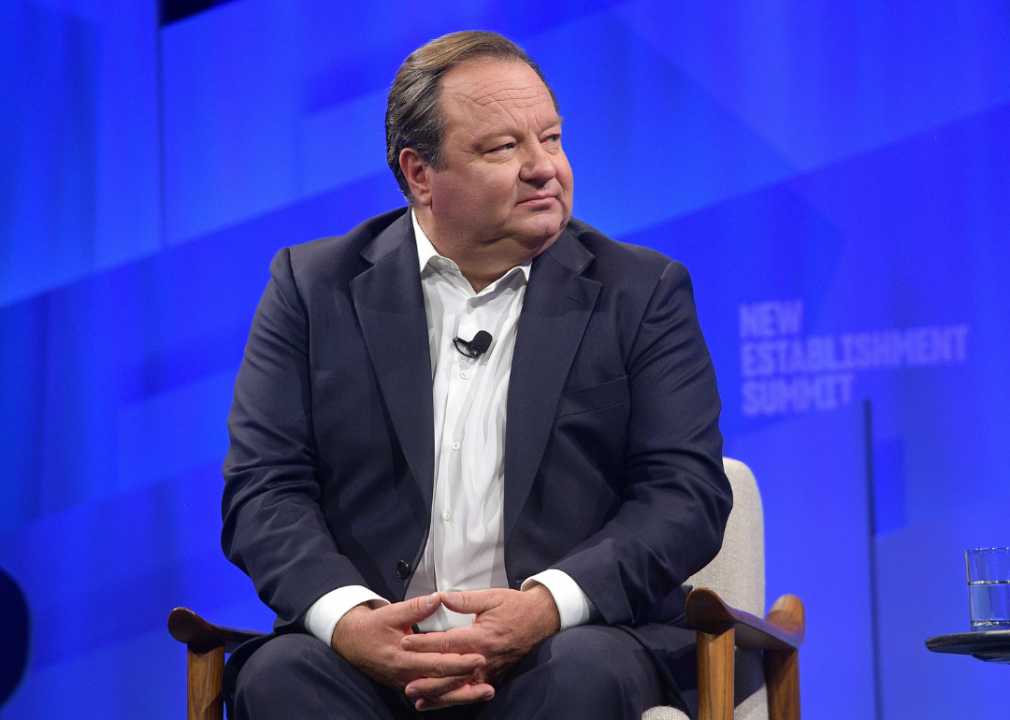 Matt Winkelmeyer/Getty Images for Vanity Fair
Bob Bakish (ViacomCBS)
In March of 2021, Bob Bakish wrote in a company-wide memo of his plans for employees to start moving back into offices in July. "This planning fits into our broader effort to evolve our workplace for the long term, including the transition for everyone to return in a hybrid, fully remote or fully onsite model of work after the phased-in voluntary period," he explained.
Those plans had shifted by mid-summer, with Viacom pushing in-person work back to mid-October at the earliest. In a company memo Aug. 4, Bakish wrote, "As you are well aware, in recent weeks, the highly contagious delta variant has driven a surge in COVID-19 cases across the U.S. and globally, especially where vaccination rates are low. Given this development, and after consulting our medical and public health experts, we have come to a few important decisions with regards to our policies for returning to U.S. offices."
Those plans include pushing in-person work back, mandating indoor masking at all U.S. locations regardless of vaccination status, and the continued mandate for all employees working at Viacom locations to be 100% vaccinated.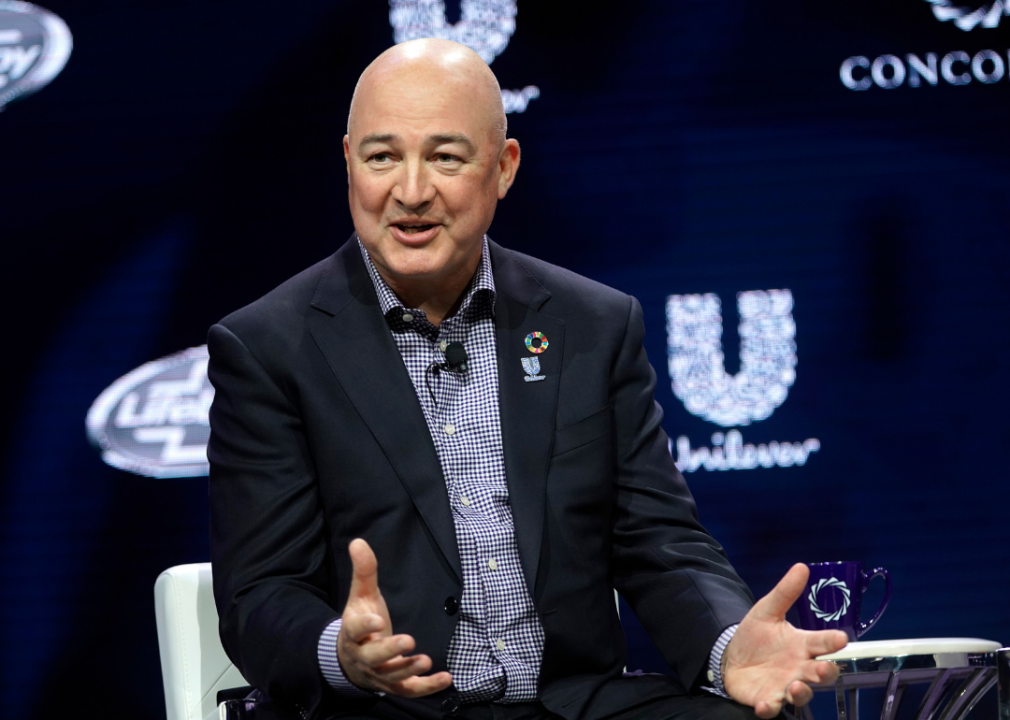 Riccardo Savi/Getty Images for Concordia Summit
Alan Jope (Unilever)
CEO Alan Jope has called a traditional five-day office work week "old fashioned" and Unilever announced in January that workers will only come to the office occasionally for social purposes and to catch up together.
"We anticipate never going back to five days a week in the office," Jope said. This follows a headline-grabbing experiment at Unilever New Zealand, where workers were paid full salaries to work four days a week.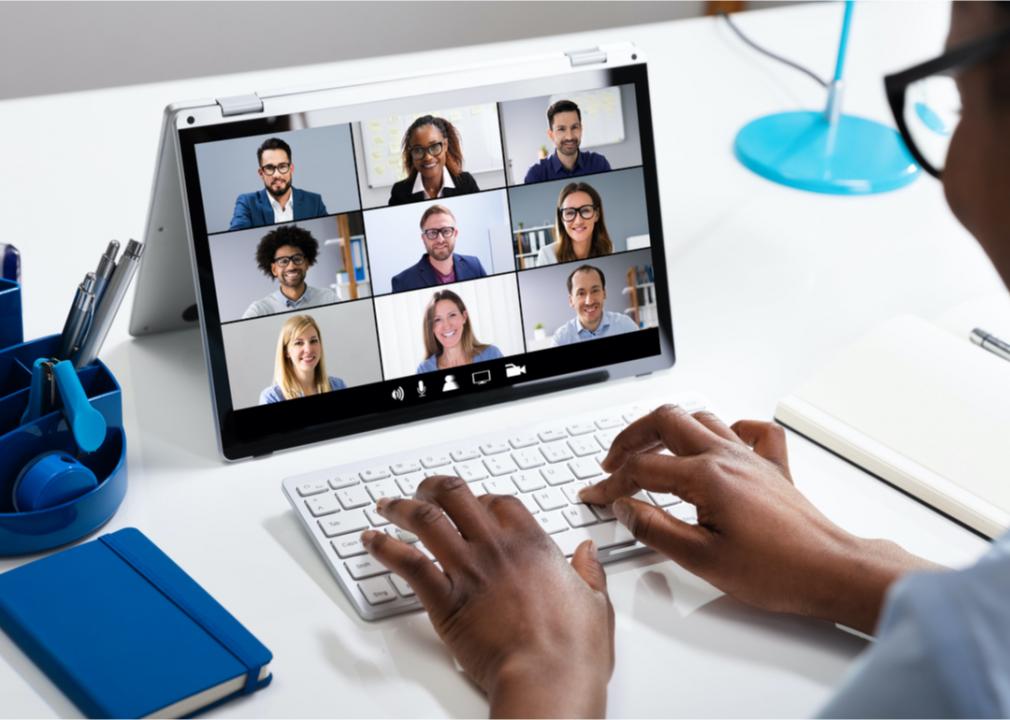 Andrey_Popov // Shutterstock
Eric Artz (REI co-op)
In August of 2020, REI CEO Eric Artz said the company was considering selling its freshly completed headquarters building and instead "lea​​ning in" to decentralize their workforce to a few locations plus a lot of workers at home.
"[This year] we learned that the more distributed way of working we previously thought untenable will instead unlock incredible potential," said Artz. "This will have immediate, positive impacts on our ability to attract and retain a diverse and highly skilled workforce."
Just five months after selling its headquarters, ​​REI Co-op in February announced the location of its first corporate satellite office in Issaquah, Washington, and a test period of allowing employees to work up to 100% from home.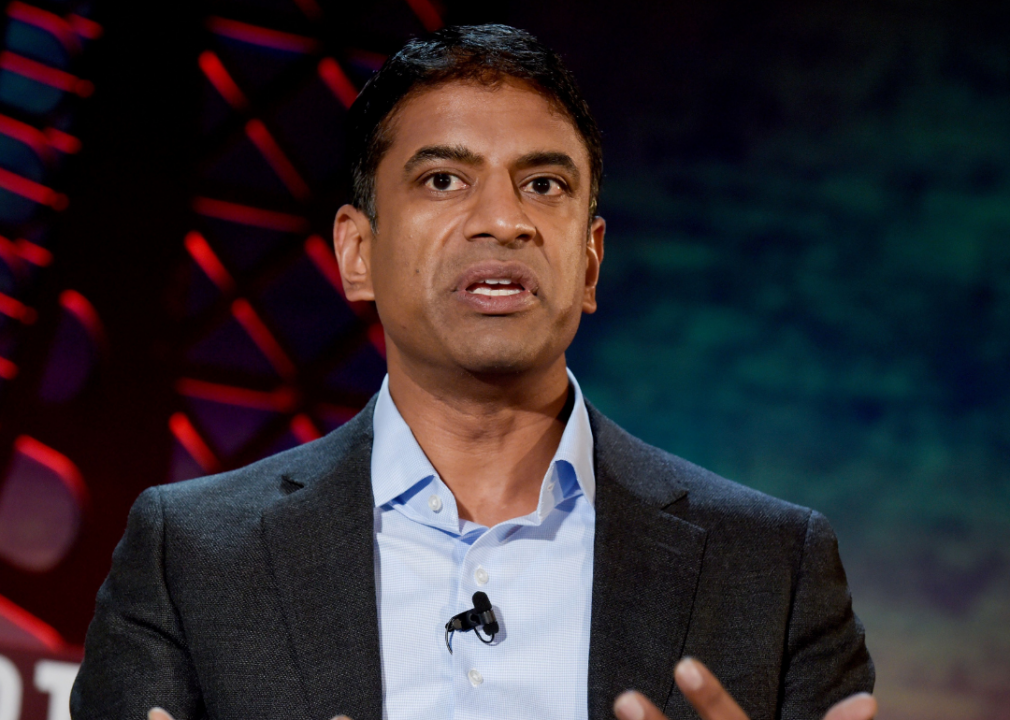 ERIC PIERMONT/AFP via Getty Images
Vasant Narasimhan (Novartis)
When the pandemic hit, Swiss pharmaceutical company Novartis moved its clinical program virtual and started mailing medications and providing home nursing care across nine countries. The company went from zero remote monitoring visits to 55,000 in 2020.
"We'll be looking to adjust our overall footprint and then invest where appropriate," CEO Vasant Narasimhan said in April of 2021. "We think this is the future."
He also said that moving to a hybrid model of office and remote work will open up new areas of recruitment because of talent who weren't previously willing to move or travel.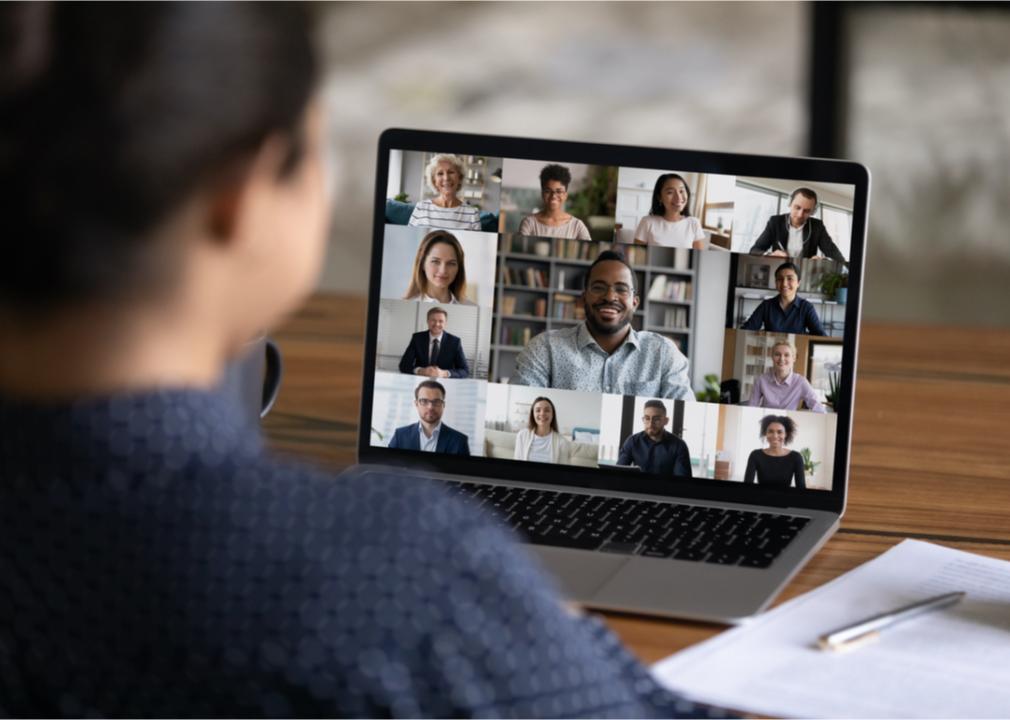 fizkes // Shutterstock
Zachary Seward (Quartz)
"Quartz is now a fully distributed company, which means all employees are allowed to work from anywhere we can legally employ people," CEO Zachary Seward wrote in July.
"Our job openings are now open to applications from anywhere, which has made us an even more distributed company over the course of the pandemic. Today, half of our staff is outside the New York area, compared to about a third in Before Times." The company reopened offices in July; since then, Seward told Digiday, "Where people choose to work from does not affect their productivity at all."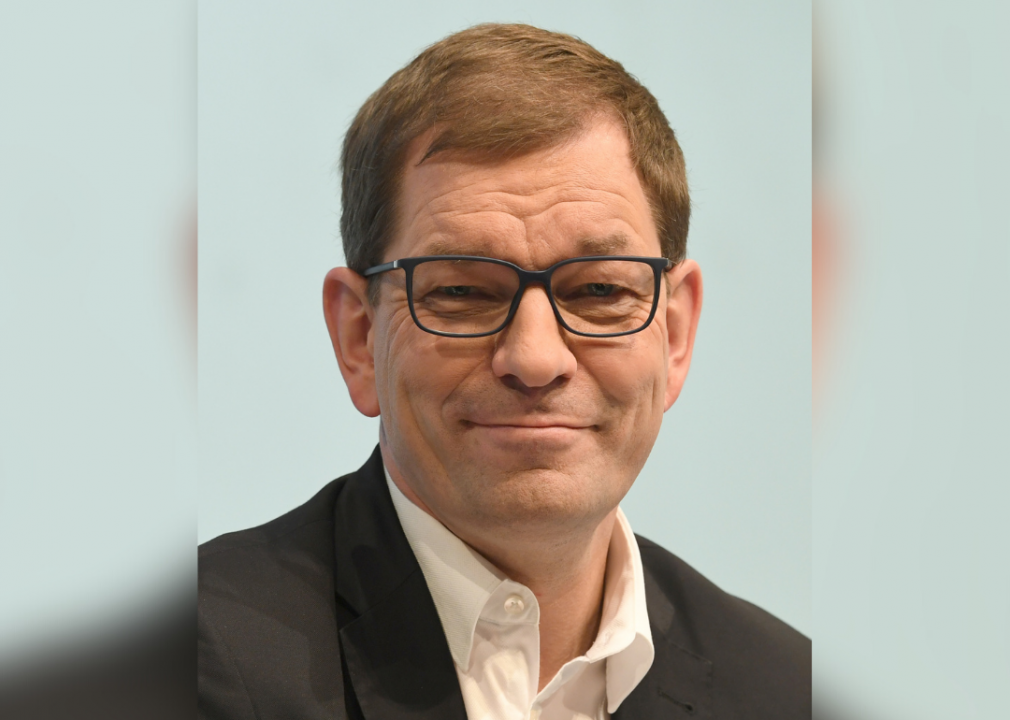 CHRISTOF STACHE/AFP via Getty Images
Markus Duesmann (Audi)
"There is a certain benefit gained from working together in one location," Audi CEO Markus Duesmann said in July. "It could be up to 30% of the white-collar workers who might continue to work from home. Right now, more than half of our workforce is still at home. That excludes, of course, the blue-collar production staff."
For the 30% allowed to work remotely, Duesmann added keeping such an option open will help attract talent from outside Europe as working from home becomes the new normal.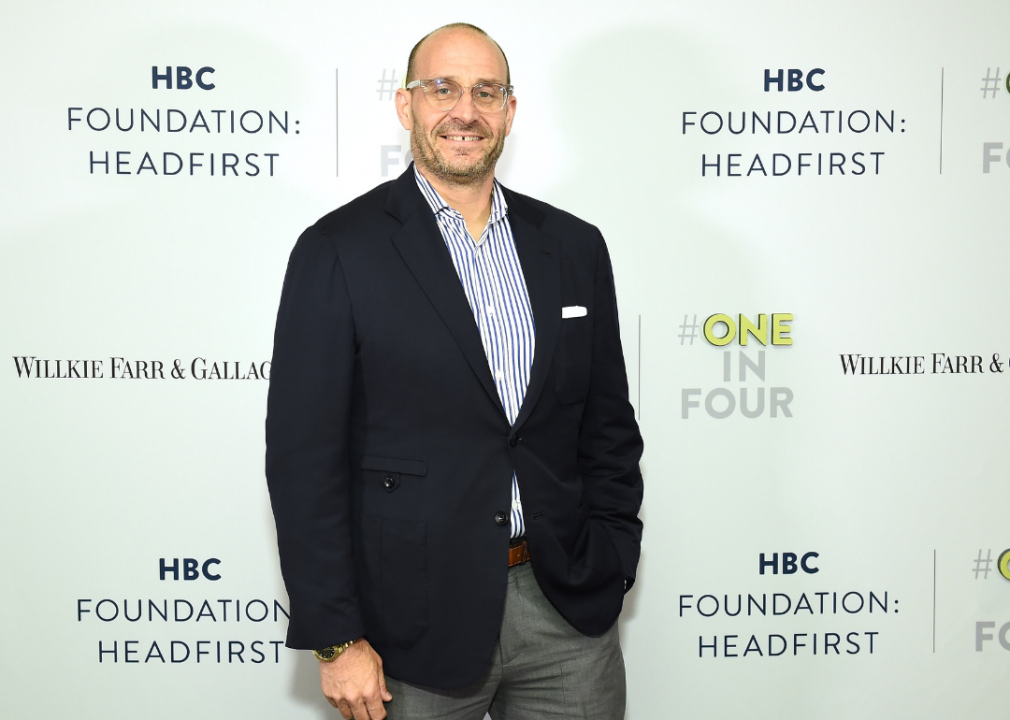 Ilya S. Savenok/Getty Images for HBC Foundation
Marc Metrick (Saks)
"This was really great to be able to get work done at a time when it just wasn't safe, but as it becomes safe, this isn't the right option for us and we need to be much more office-based," Saks CEO Marc Metrick said in May.
At that time, Saks said workers would be back in the office in September with a vaccine mandate. Metrick compared a perceived reliance on Zoom calls to the generations of people who took up smoking cigarettes before they were linked with lung cancer.
To incentivize workers, Saks will provide manicures, subsidized lunches and hair salon appointments in addition to requiring vaccinations. Despite the incentives, remote work may be an unavoidable and welcomed cultural shift for workers in New York City. More than half of adults claim they were capable of performing their job entirely from home—especially following "late-stage pandemic burnout."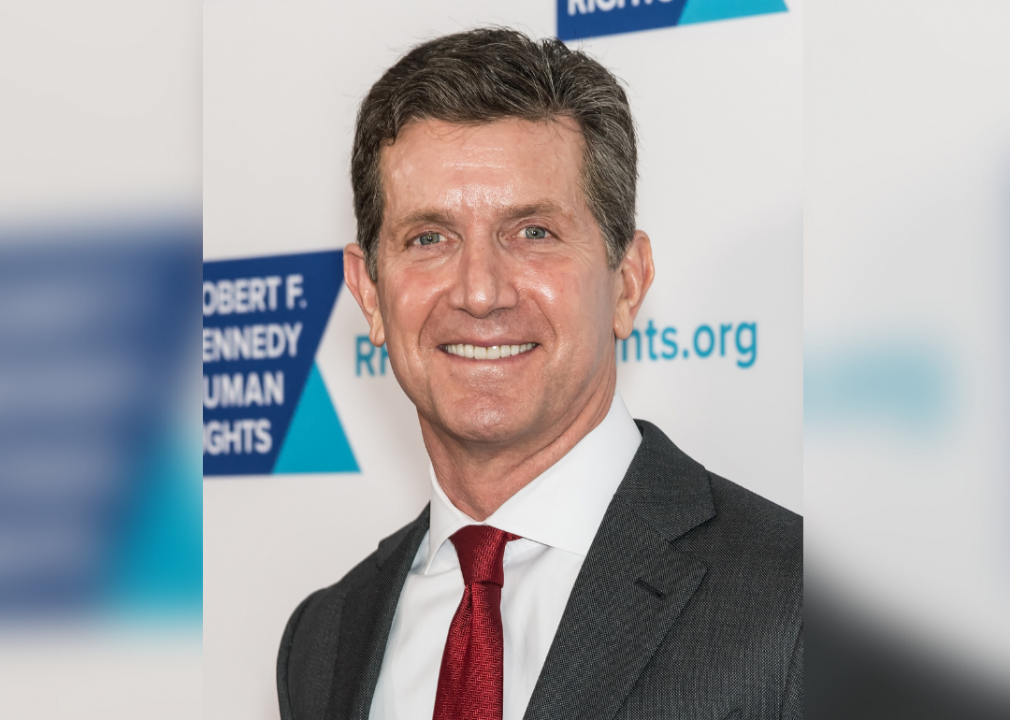 Gilbert Carrasquillo/FilmMagic // Getty Images
Alex Gorsky (Johnson & Johnson)
"What does your company stand for, and what do you want to achieve?" Johnson & Johnson CEO Alex Gorsky said in a 2021 interview with IBM.
"Technology is becoming ubiquitous in everything we do, whether it's telemedicine, or the way we've used data to fundamentally understand the genome of the COVID-19 virus to be able to produce our vaccine, or whether it's the way we're integrating data and working with large healthcare systems to identify the best locations to introduce clinical trials—the uptake of digital connectedness is just going to further accelerate."
The company, which employs more than 130,000 people, announced in August all Johnson & Johnson workers must be fully vaccinated by Oct. 4.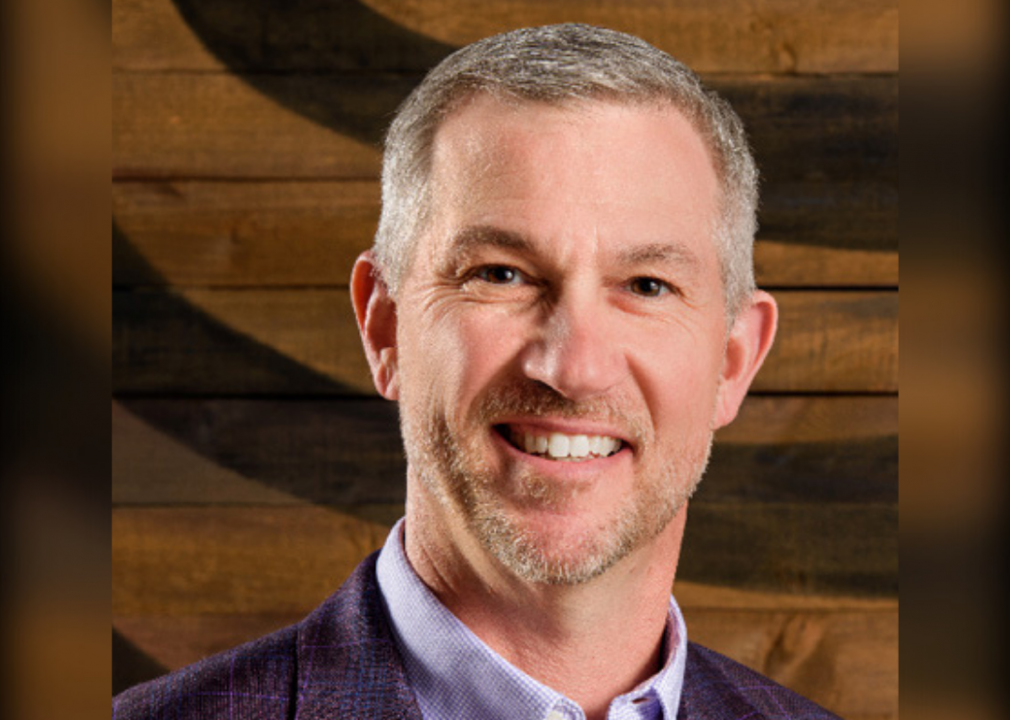 Courtesy of AT&T Inc.
Jeff McElfresh (AT&T)
"The leadership component of big business is going to be stressed [by remote work] at a level that I don't believe most executives appreciate," CEO Jeff McElfresh said in a 2021 interview with IBM.
"It's unclear to me that anyone has cracked the code on how to operate the distributed workforce model that COVID has accelerated us into. Not all leaders are comfortable managing in a distributed model."
Like Johnson & Johnson, AT&T rolled out a vaccine mandate to be met by all employees by Oct 11. Employees were further required as of mid-summer.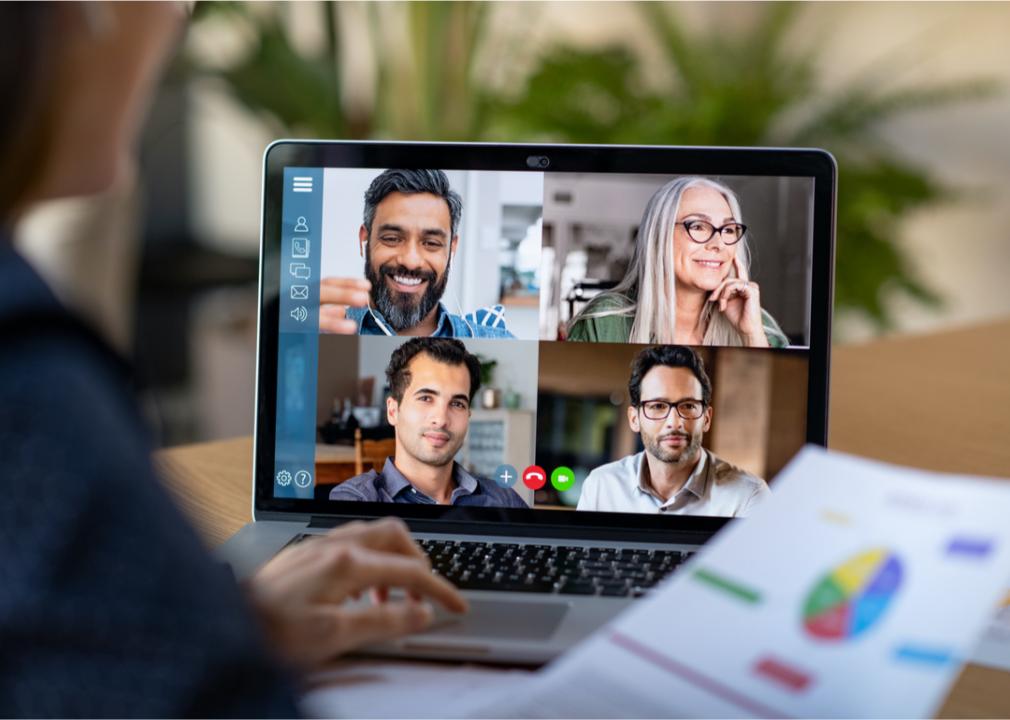 Rido // Shutterstock
Kate Duchene (Resources Global Professionals )
"The introduction or acceleration of these [workplace technology] tools should allow us to be able to handle the volume of business without having to do a lot of hiring until the economy is really booming again," Resources Global Professionals (RGP) CEO Kate Duchene told Vox in March 2021. "When I think about two years ago, how did you evaluate people in a workplace setting, it was aptitude, attitude, and attendance. Now that you don't have those things on a daily basis, the concentration is on output."
Duchene told Axios in June, "It used to be that you fit life into work. Now it's the opposite—how do you fit work into life?"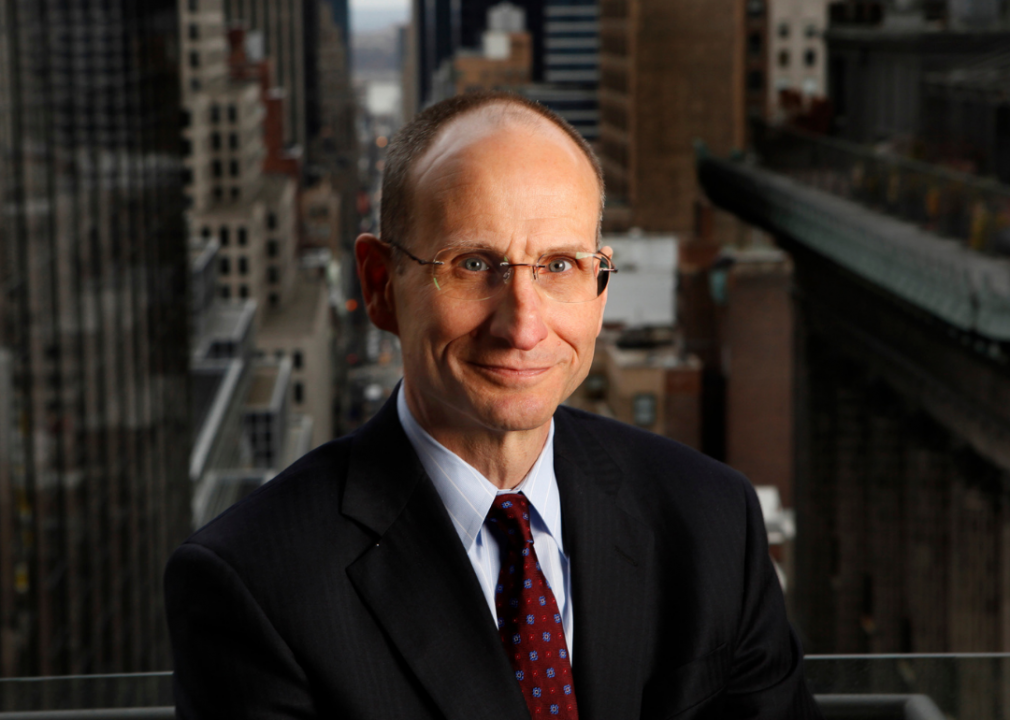 Carolyn Cole/Los Angeles Times via Getty Images
Bob Sulentic (CBRE)
Bob Sulentic, CEO of commercial real estate and investment firm CBRE, told Bloomberg in August of 2020, "What's changed is with the great uncertainty of how people will go back to work. Long-term decisions are really on hold until people figure out what's going to happen long term." He added the "vast majority" of CBRE tenants plan to come back to their offices in at least a "significant" way.
CBRE published an August report predicting the future of hybrid work. Among those forecasts is that the average office worker will work remotely 1.6 days each week on average, a full-day jump from pre-COVID.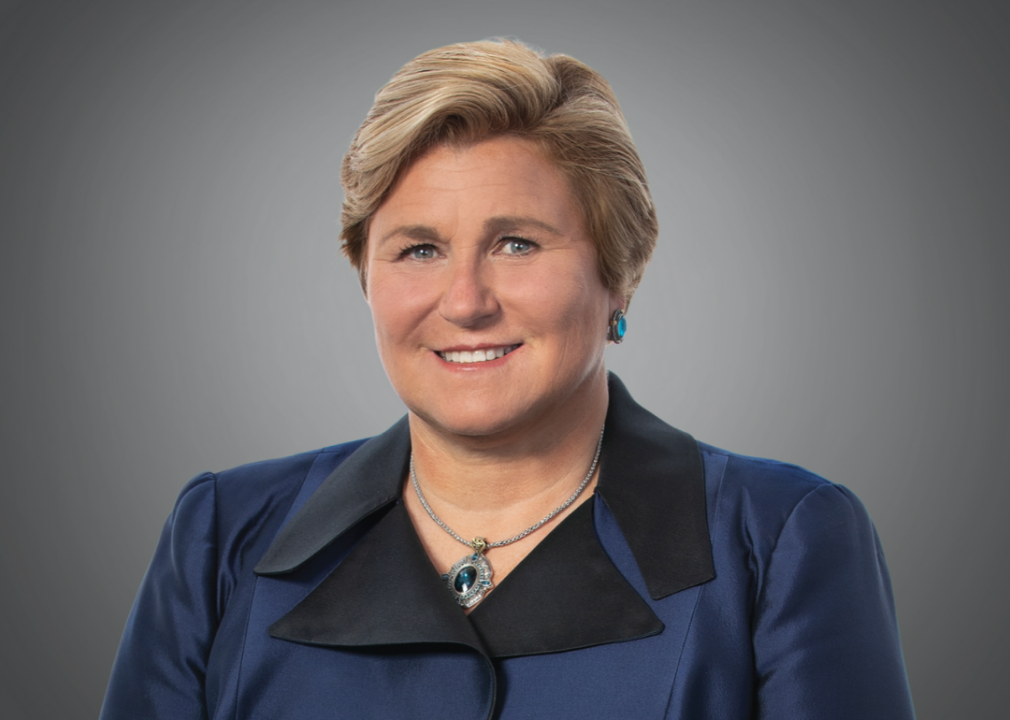 Courtesy of Anthem Inc.
Gail Boudreaux (Anthem)
Health insurance provider Anthem was included in Fortune's 2021 list of the 100 Best Companies to Work For. The company requires all employees coming into offices to be vaccinated.
"As an organization focused on the health and well-being of our members, associates and the communities we serve, we believe observing these recommended precautions is appropriate," Vice President of External Communications Michelle Vanstory, told EBN.
"We will remain an office-based company, but we are looking at all of the roles and really trying to define where a role needs to be. One of the things we learned is, we could work very effectively [remotely]," CEO Gail Boudreaux told Insider in April 2021.
"But what we do miss is collaboration for complex problem-solving. As we're going forward, we're looking to reconfigure our spaces to be much more collaboration-oriented."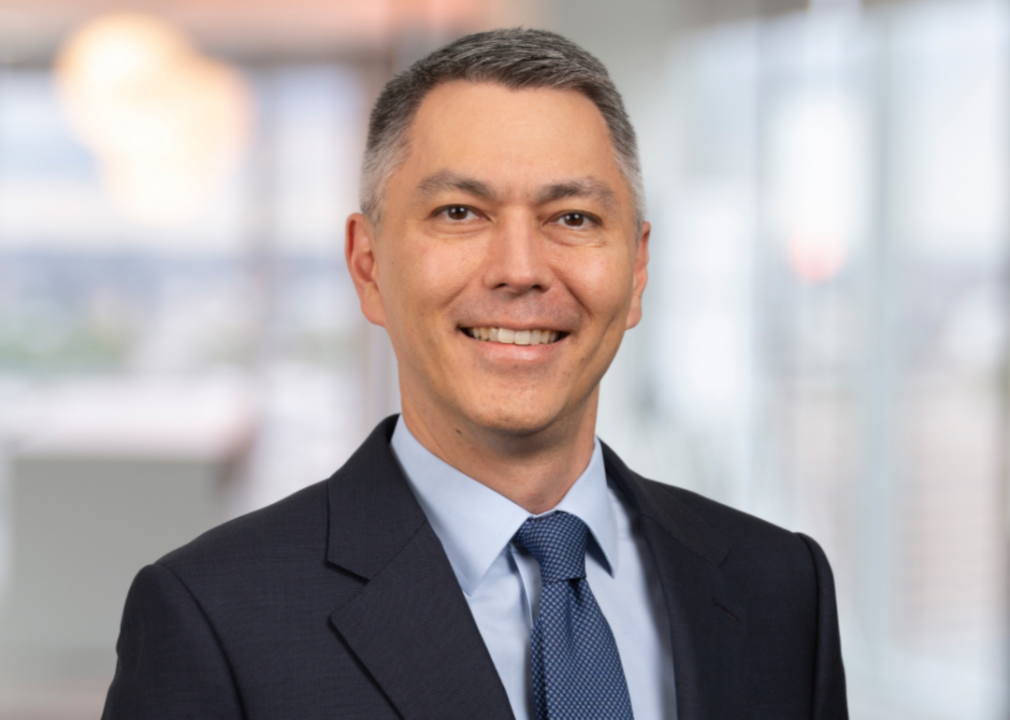 Courtesy of BHP Billiton Group
Mike Henry (BHP)
Global mining company BHP, founded in 1885, had already leaned into remote-work options for employees prior to the coronavirus pandemic.
"We were a little bit ahead of the curve in terms of investment in flexible work infrastructure," BHP CEO Mike Henry told Insider in April 2021. "I suspect that what we'll see is that even once offices are enabled to come back to 100%, we won't see that happen. We'll probably see occupancy moving back to somewhere between 40% and 60%. If that hypothesis is correct, then we'll look at consolidating some office space and probably change some of the internal infrastructure."
In another sign of the times, BHP—which today is the largest mining company in the world—announced in a press release Aug. 16 it was reconsidering keeping petroleum in its overall portfolio.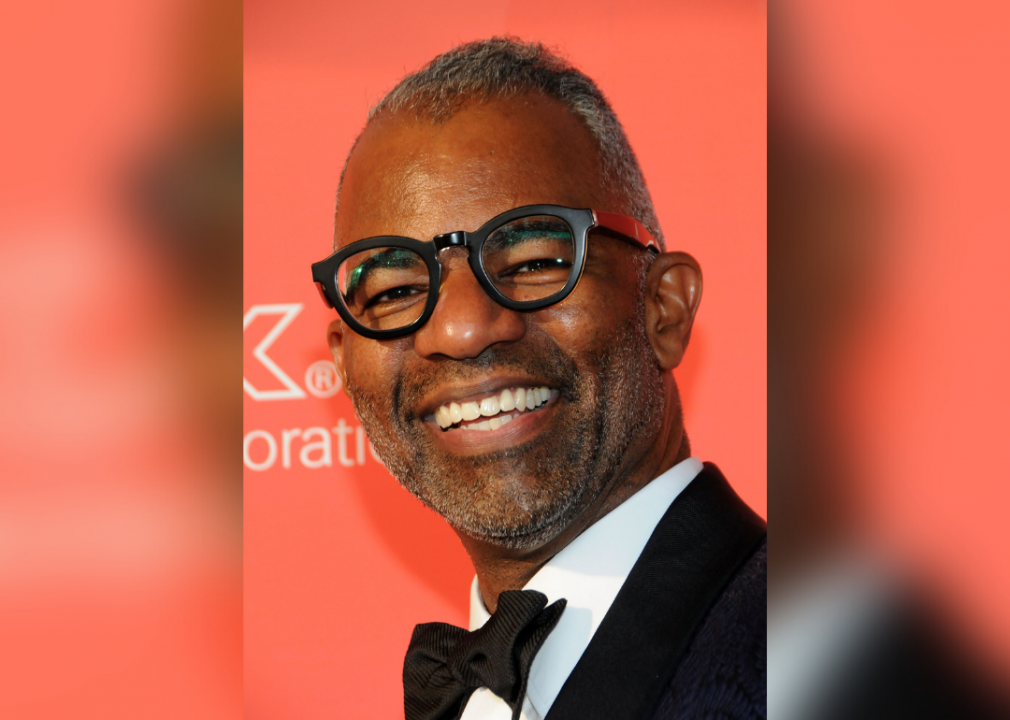 Desiree Navarro/WireImage // Getty Images
Tony Coles (Cerevel Therapeutics)
Cerevel Therapeutics CEO Tony Coles told Insider in the spring of 2021 that today's corporations have become "sufficiently tech-enabled" to weather the growing work-from-home culture.
"For the moment, we're going to continue with our current approach, with the essential workers working in the laboratories and the office-space workers on a wait-and-see approach, until we have a better sense about herd immunity," Coles said.
"At the end of the day, while we're employees and teammates, we're all actually people living through the extraordinary moment that has been the pandemic and this moment in racial justice, and we're all affected by that."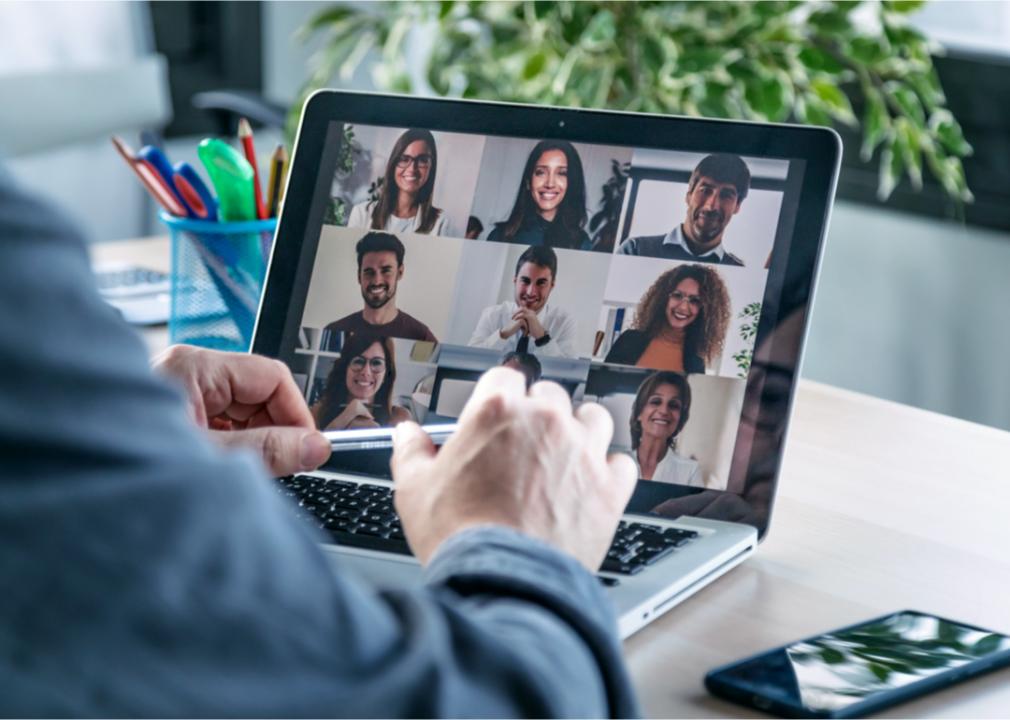 Josep Suria // Shutterstock
Bob Biesterfeld (CH Robinson)
CH Robinson, along with companies like XPO Logistics and FedEx, are among the third-party logistics providers occupying the most significant amount of industrial space and crowding out smaller companies..
Just 5% of transport provider CH Robinson's workforce worked from home prior to the coronavirus pandemic.
"Now we're at 85% fully remote," CEO Bob Biesterfeld told Insider. "We've learned that whereas in the past we probably didn't think we could, we've been able to maintain and even improve productivity across the organization."
This story originally appeared on ErgoTune and was produced and distributed in partnership with Stacker Studio.
Learn how to diversify and hedge your long-only stock portfolio. Sign up for a free insight into the Swing Trading 101 program developed over thousands of hours of trading over hundreds of thousands of dollars across stock, commodities, options, and cryptocurrencies. It's designed to empower you to take a unique but strategic approach to the markets. Learn More.
This post was produced by Ergotune and syndicated by Tim Thomas / Timothy Thomas Limited.
Featured image credit: Shutterstock.